A NEW ERA BEGINS AS LCR E-TEAM PREPARES FOR THE INAUGURAL MOTOE RACE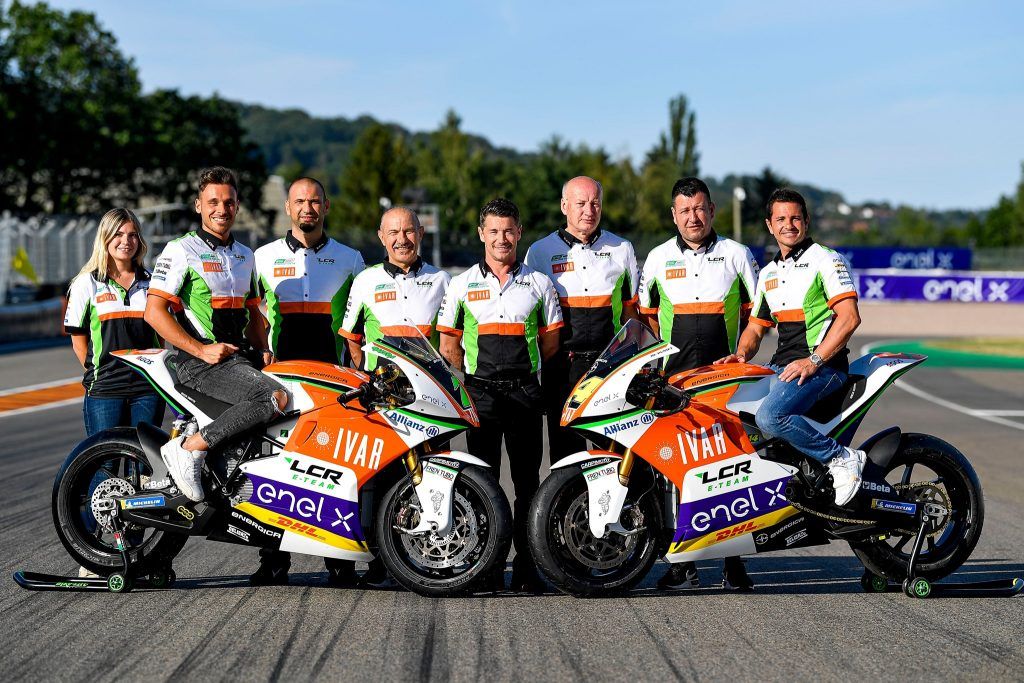 The new FIM Enel MotoE™ World Cup has been eagerly awaited since its announcement last year, and the action finally gets underway this weekend in Germany, at the Sachsenring. The maiden race in the MotoE™ series will take place on Sunday morning, pitting 18 riders head-to-head, all competing with the same Energica machinery.
This race marks the beginning of a new era in motorcycle racing, with the bikes all powered by electricity instead of traditional fuel. The LCR E-Team and its riders are eager to begin the MotoE™ series officially, having recently completed a successful test session in Valencia.
Lucio Cecchinello  (LCR E-Team Principal): "I'm very happy and excited to see the first ever electric motorcycle race for our LCR E-Team. I'm delighted that we have the chance to be involved and participate in this new and intriguing racing series. I'm also satisfied because in my racing career, both as a rider and a manager we have worked with two-stroke engines, four-strokes, and now with electric power! It is a great opportunity for me and the team to grow our knowledge of motorcycle racing with a different power unit. We are proud to be involved in this first FIM Enel MotoE World Cup, and I hope we can celebrate a similar kind of success to what we have achieved in the other racing categories."
Randy de Puniet #14: "I'm really excited to start the first MotoE race at the Sachsenring. The start of the cup was delayed due to the fire [in Jerez] but now everything is ready. The last test was not great and not easy for me but I'm still confident and hope to have fun and fight for a good position on Sunday. I think the Sachsenring is a good track for MotoE and it seems the weather will be great, so we will see what happens during the weekend. I'm excited to start tomorrow."
Niccolò Canepa #7: "I'm really happy to take part in the first ever MotoE race! After the tests we did, I still have something to learn about this electric bike, but we made some good improvements in Valencia and I want to continue this trend. Everything is new for everybody, and I'll give my best to do a good race!"