LCR E-TEAM READY TO RACE AFTER FINAL TEST IN VALENCIA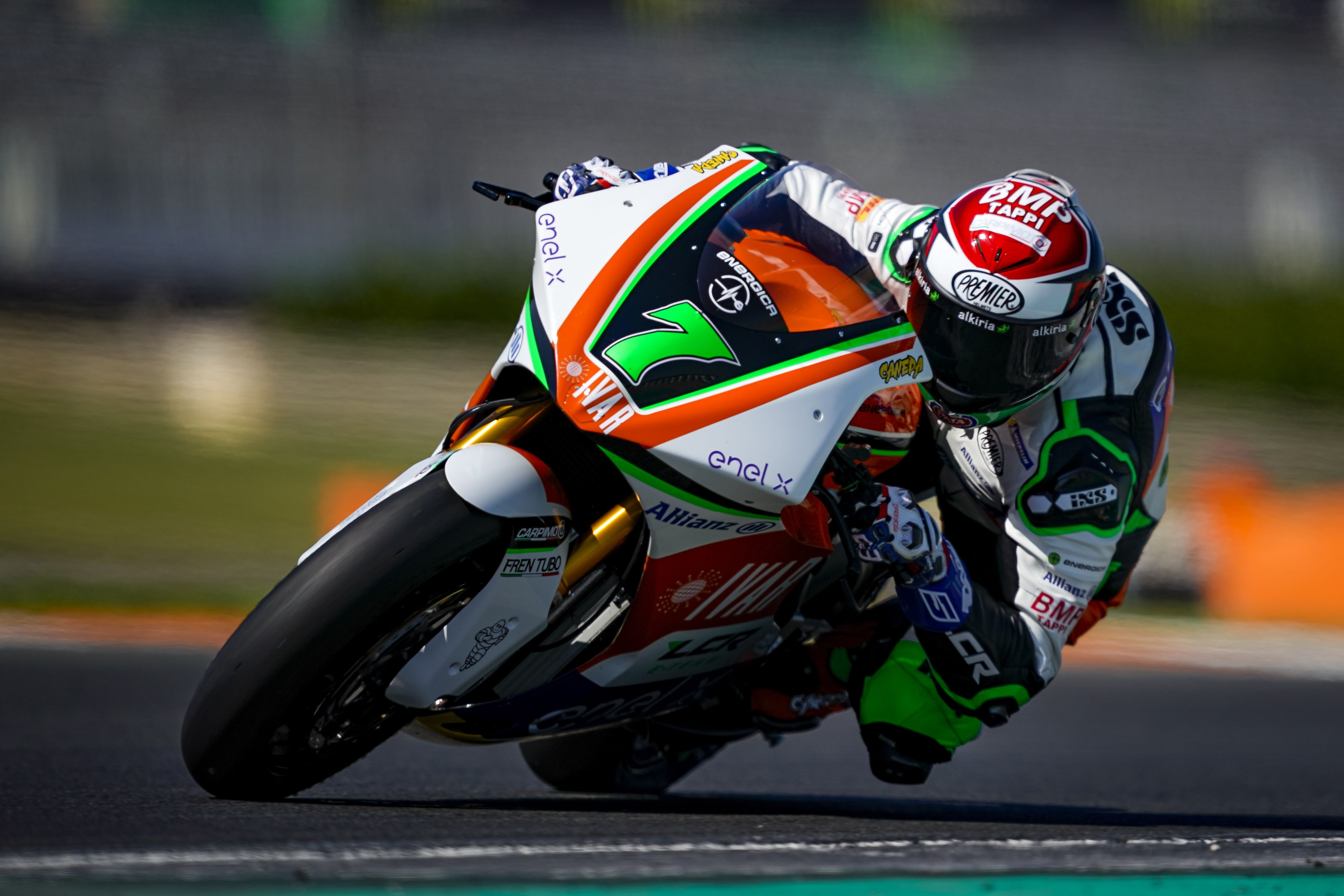 The first-ever FIM MotoE World Cup is close to getting started after the entire field of competitors enjoyed a final three-day test ahead of the maiden round of the series at the Sachsenring in Germany in three weeks' time.
The LCR E-Team of Niccolò Canepa and Randy de Puniet enjoyed differing fortunes during the test days, which included a full simulation of a race weekend, including a mock race and E-Pole session.
Having had a good two days preparing,  Italian Canepa started off the simulation race  in ninth position and battled hard with a tough group, eventually coming out in tenth place. Meanwhile French star De Puniet was feeling the effects of two crashes during the practice days, and was forced to withdraw at the end of the first lap.
Nonetheless, both riders are positive about the progress made during this final test session, and looking forward to the opening round of the cup in Germany – the first of six races at four venues.
#7 Niccolò Canepa – 10th in simulation race
"I'm happy with these three days of tests, finally we managed to get three days straight with uninterrupted good weather which has helped us understand things a bit better. It's taken a bit of time to get used to as it's all a bit different to a traditional motorcycle, but we've been getting much closer.
"The race simulation was fun, and we were battling in the group for fifth place, and it definitely understand a little more how you need to ride the E-bike, and how to be faster with it. I think we're nearly ready now, although there is still work to do but we'll be good for the races.
 "I'm happy with how this new adventure is going, and excited about forming part of the championship's debut."
#14 Randy de Puniet – DNF in simulation race
"The test hasn't been easy for us, not as good as at the last test in Jerez. The feeling was really good there, but here we have struggled a little bit.  I crashed early on the first day after five laps, when the feeling with the bike was quite good, but I had a big high side and a lot of pain in my foot. Then in the afternoon we had some trouble with the setting and some chattering. We fixed the problem on the second day, and I improved my bike and got a bit more confidence. Unfortunately I then had another high side and hurt my elbow. So I decided to only do one lap of the simulation race so as not to take any more risks.
 "We need to continue to work on the bike to see what we can improve so I can feel more confidence. It wasn't the test we were hoping for, but I think that by Sachsenring we should be able to get things in good shape so I can fight for a good position in the opening race."