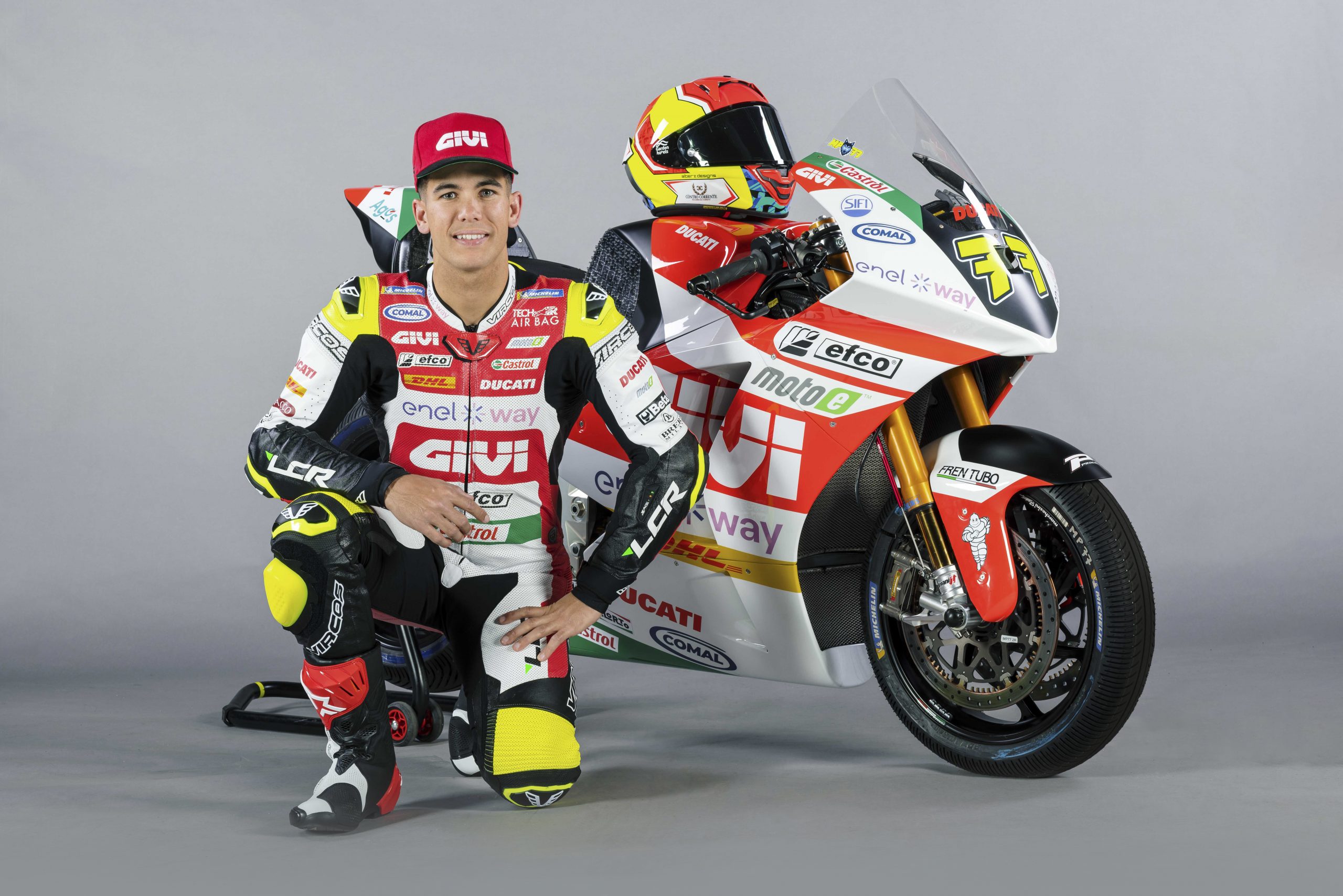 Height: 1,73m
Weight: 71kgs
Date of Birth: 01/08/1997
Place of Birth: Mallorca, Spain
Instagram: @miquelpons77
Miquel Pons was born on August 1st, 1997, in Palma de Mallorca, Spain.
He started riding motocross at 6 and won several junior local championships in the Balearic Islands.
In 2021, he joined the LCR E-Team. His MotoE debut win came in Barcelona, followed by a podium in San Marino. He remained for the 2022 season, achieving four podiums (2nd in Jerez, 3rd in Italy, 3rd and 2nd in Austria).
Miquel remains with LCR E-Team for the 2023 season, aiming to accumulate further victories and podiums in the
all-electric category.