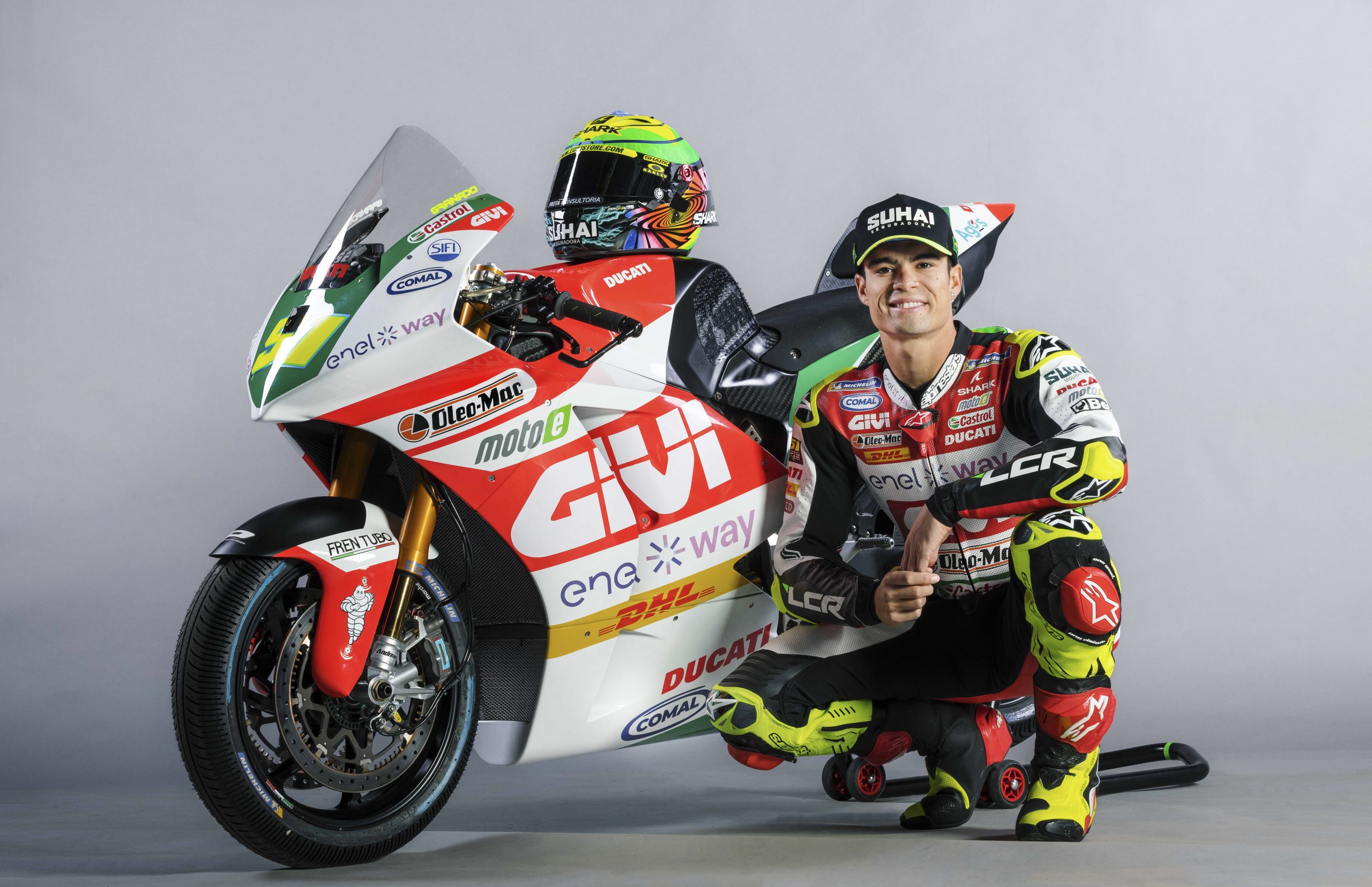 Height: 1,73m
Weight: 70kgs
Date of Birth: 10/06/1996
Place of Birth: São Paulo – Brasil
Instagram: @ericgranado
Eric Granado was born on June 10th, 1996, in Sao Paulo (Brazil). His passion for motorcycle riding began at a very young age. He started his motorcycle racing career in 2003, at age 7, when he won the local Sao Paulo Championship.
The Brazilian talent has participated in the FIM MotoE World Cup since the inaugural season in 2019 and become one of the top riders in the series over the years.
For his 4th season in the all-electric class, Eric joined Lucio Cecchinello's LCR E-Team in 2022 and got five victories (two in Jerez, Netherlands, and two in Austria), and three other podium results (Italy, Netherlands, and San Marino).
In 2023 Granado will defend once again LCR E-Team colors. Would this be Granado's year?