MIXED DAY FOR THE LCR TEAM IN MISANO RACE 1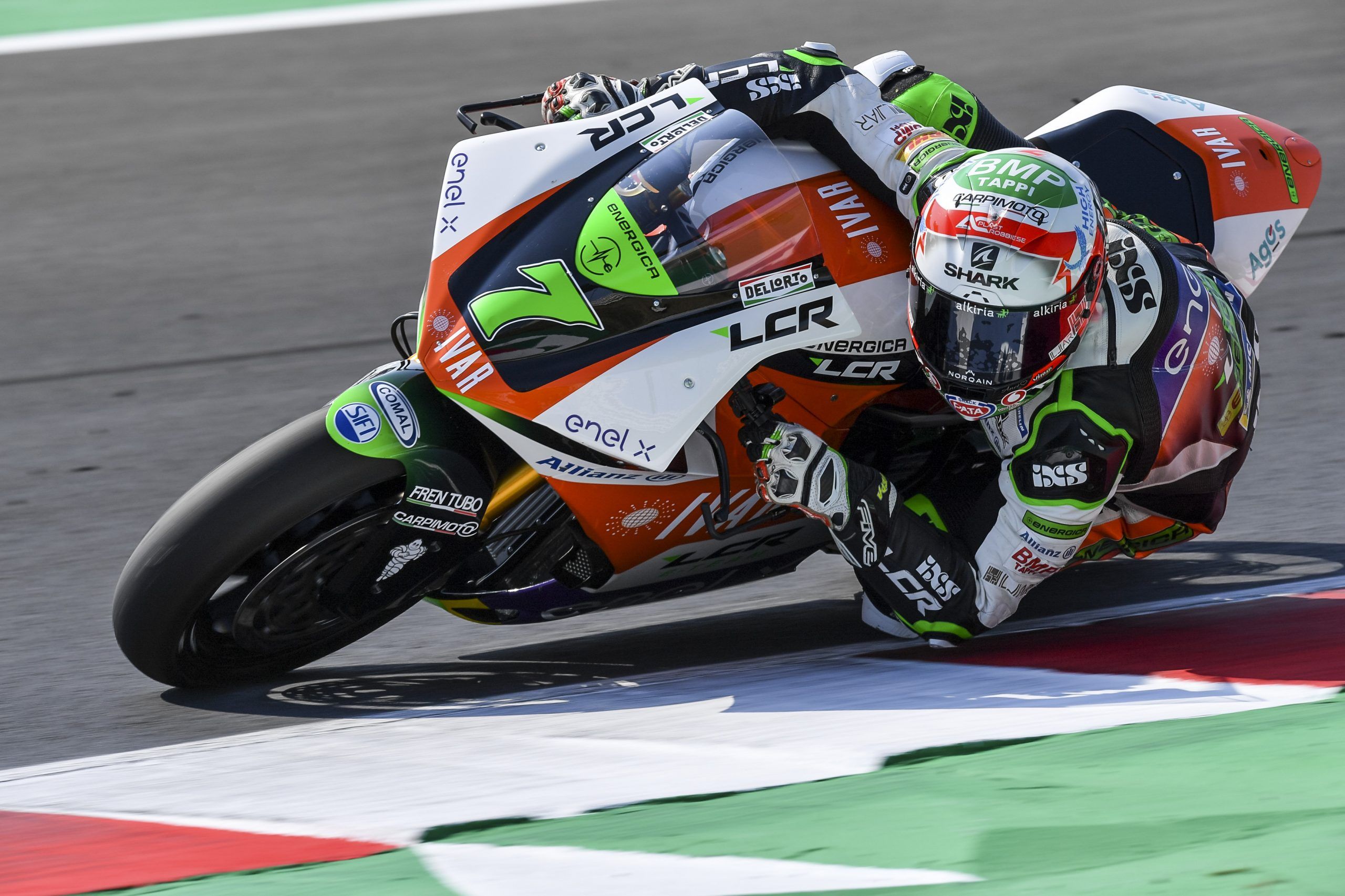 The first race of the FIM Enel MotoE™ World Cup at the Emilia Romagna GP took place on Saturday at the Misano World Circuit. The event marks the first of a new era in MotoE™. Previously, the E-Pole qualifying session decided the grid for both Race 1 and Race 2. From now on, the grid for the second MotoE™ race at a double-header event will be based on the finishing positions in Race 1.
Tough day for Xavier Simeon who made it to P5 during the E-Pole but was later involved in a crash with rider Eric Granado during Race 1. He will therefore start from the back of the grid tomorrow for the second MotoE race of the weekend.
Starting from 13th on the Grid, LCR E-Team rider Niccòlo Canepa was able to move though the field and managed to finish 6th during Race 1, securing a accumulating 10 more points for the Championship.