E-POLE SESSION DECIDES THE GRID FOR THE MAIDEN MOTOE RACE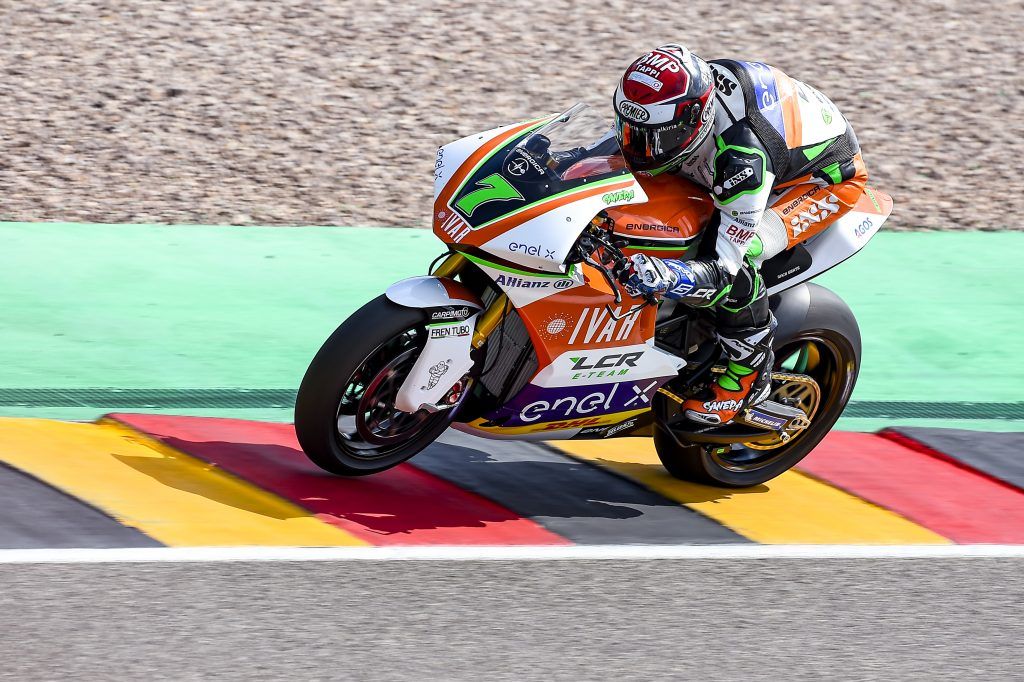 The grid for tomorrow's MotoE race, which will be the first instalment in the 2019 FIM Enel MotoE World Cup, was decided in today's E-pole. The first ever E-pole session left each rider only one chance to complete their flying lap, increasing the pressure to complete a perfect lap. LCR E-Team rider Randy de Puniet felt there was some improvement from yesterday's practice session, whilst Niccolò Canepa was disappointed after making a mistake on his timed lap.
The riders took part in the session in the reverse order of the practice time results, so Randy de Puniet was second to go. The Frenchman will start from 15th on the grid on the fifth row, whilst Niccolò Canepa was eighth to go in the session and will be 12th on the grid on the fourth row. Both riders have some room for improvement in tomorrow's race and are determined to finish higher up the rankings.
Niccolò Canepa – 12th (1'30.376 – lap 2 of 3):
"I'm really sorry because I made a mistake on my flying lap and was one second slower than yesterday. I would've been at the same lap time as yesterday and easily in the top ten without the mistake but we are out of the top ten. Luckily the race is tomorrow and we are all close, I will try to gain some places."
Randy de Puniet – 15th (1'31.479 – lap 2 of 3):
"15th is not bad because after all the difficulties in practice, even if I'm not happy with the speed, the E-pole in my situation is not easy because I need more laps to be more confident. Tomorrow I will try to follow some guys in front of me and to do a consistent race, also to improve my feeling and the lap time. We start from almost 0 so now I'll try to improve firstly my confidence – today was a little bit better so I hope to improve again tomorrow."