LCR E-TEAM RIDERS TAKE TO THE TRACK IN GERMANY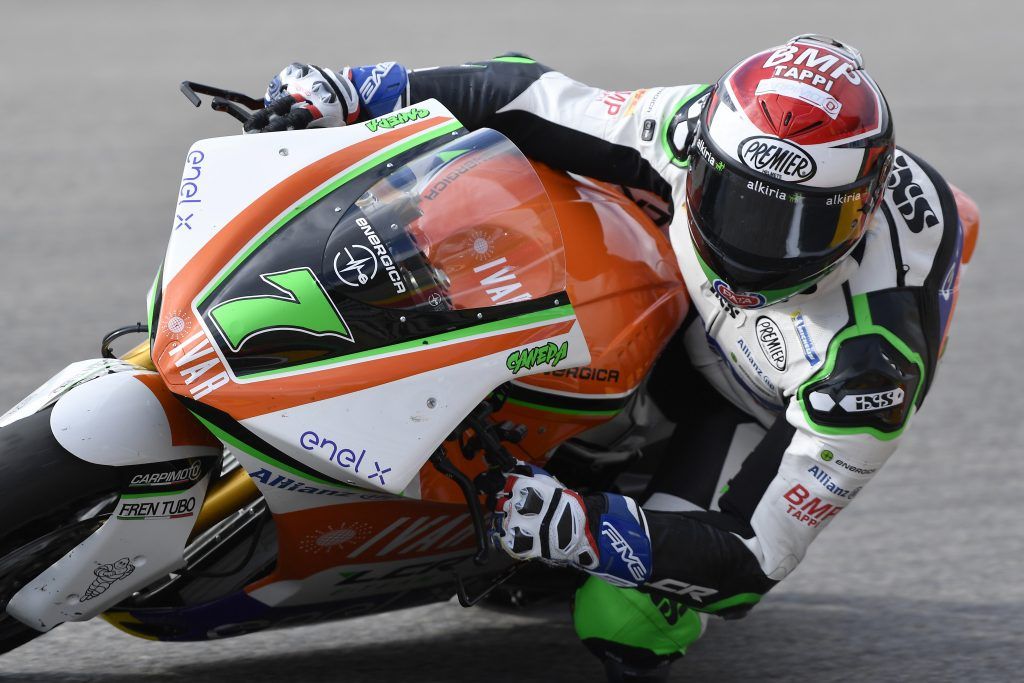 The FIM Enel MotoE World Cup track action officially got underway today at the Sachsenring, with MotoE riders completing two free practice sessions. These sessions gave the riders valuable time to become more accustomed to the bikes and the track before the E-pole tomorrow.
LCR E-Team riders had a productive day, with both riders completing a total of 26 laps across the two sessions. Niccolò Canepa produced a strong start to the weekend, finishing 10th in FP1 and 11th in the combined practice times. Meanwhile, Randy de Puniet has room to improve after finishing 16th in FP1 and 17th in the combined times. The riders are still familiarising themselves with the new bikes and trying to find the ideal setup but hope to be as competitive as possible for the rest of the weekend.
The ranking of the riders from the free practice sessions today is reversed to form the order for the E-pole session tomorrow, meaning Randy de Puniet and Niccolò Canepa will take part in the E-pole session 2nd and 8th respectively.
Niccolò Canepa – 11th (1'29.568 – lap 8 of 13):
"We started quite well this morning, we tried some changes to the setup for the afternoon and it was not the best. I think we can be competitive, more than in Valencia, and we just need to figure out what happened in the second session. We will see tomorrow in the E-pole and I hope to do a good E-pole to start near the front and to fight in the race."
Randy de Puniet – 17th (1'31.001 – lap 7 of 13):
"It was not an easy day. Since I crashed 2 weeks ago in Valencia I'm not confident on the bike. This morning the feeling was not good so we made some improvements and I felt better, but I'm still too slow. I need to be more relaxed on the bike and take some pleasure from it because for the moment it's not the way I would like to ride the bike. The problem is tomorrow that we only have one lap in the E-pole, so we will see during the race if I can get a better rhythm and be more confident."