LCR E-TEAM RIDERS GIVE THEIR ALL IN E-POLE SHOOTOUT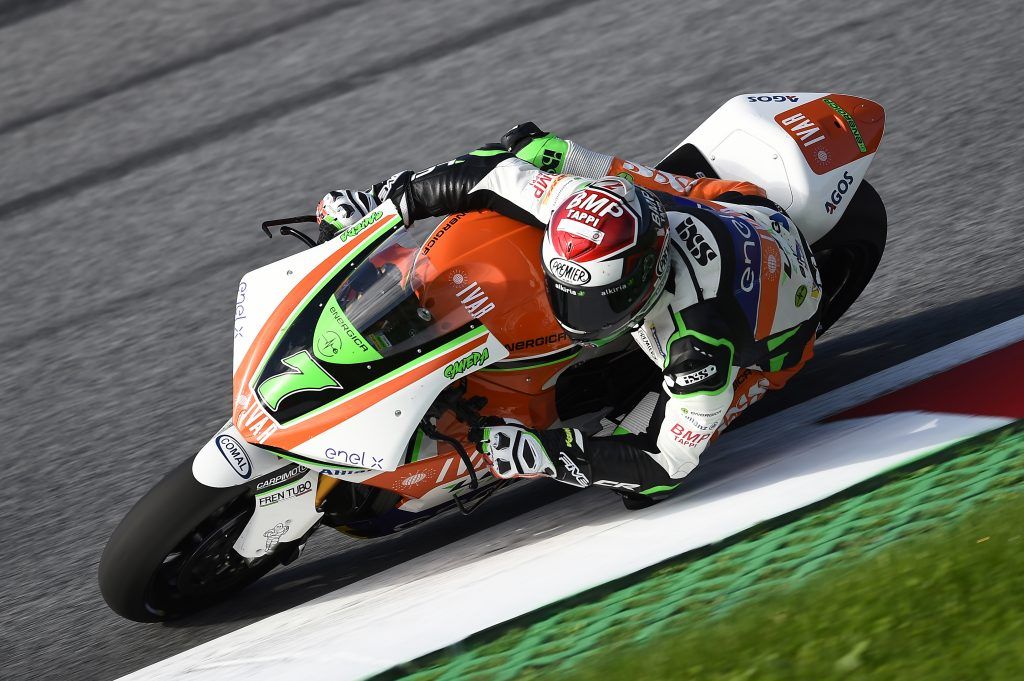 The day started with the third free practice session, which Niccolò Canepa finished in ninth, improving yesterday's lap time. He finished just 0.631 away from the fastest rider. Randy de Puniet was still experiencing some vibration with the bike this morning and finished P18.
The E-pole session always presents a new challenge as the riders are only allowed one attempt at the fast lap that will decide their position on the grid. Small mistakes are punished harshly, and Niccolò Canepa is confident he could have been higher on the grid. He carries this confidence into the race tomorrow and is determined to finish in a strong position.
The time Randy de Puniet missed in morning practice meant he was therefore not as prepared for the E-pole session. Some changes were made to the bike which he felt more comfortable with but due to exceeding track limits, his E-pole lap was cancelled. Despite this, Randy is determined to ride a good race tomorrow and improve his performance.
Niccolò Canepa – 11th:
"In the E-pole I made a mistake on my fast qualifying lap so I was slower than in the free practice sessions yesterday and this morning. I'm further back on the grid in 11thbut, anyway, I still feel strong for the race because I was fast in every session so I think we can make up some places in tomorrow's race."
Randy De Puniet – NC:
"It was not an easy day, this morning we still had some vibration at the front of the bike so I missed some practice again. We decided to change the front fork due to the vibration, it was a little bit better but still, I am missing something. Tomorrow, we will change the frame and swingarm and I really hope I will find the feeling I had at the beginning of the year because I was really confident and fast on the bike. It's difficult when you have only one lap in the E-pole. We have made the first step with the new fork so tomorrow with all the changes I hope I will feel better."