MOTOE BACK ON TRACK IN AUSTRIA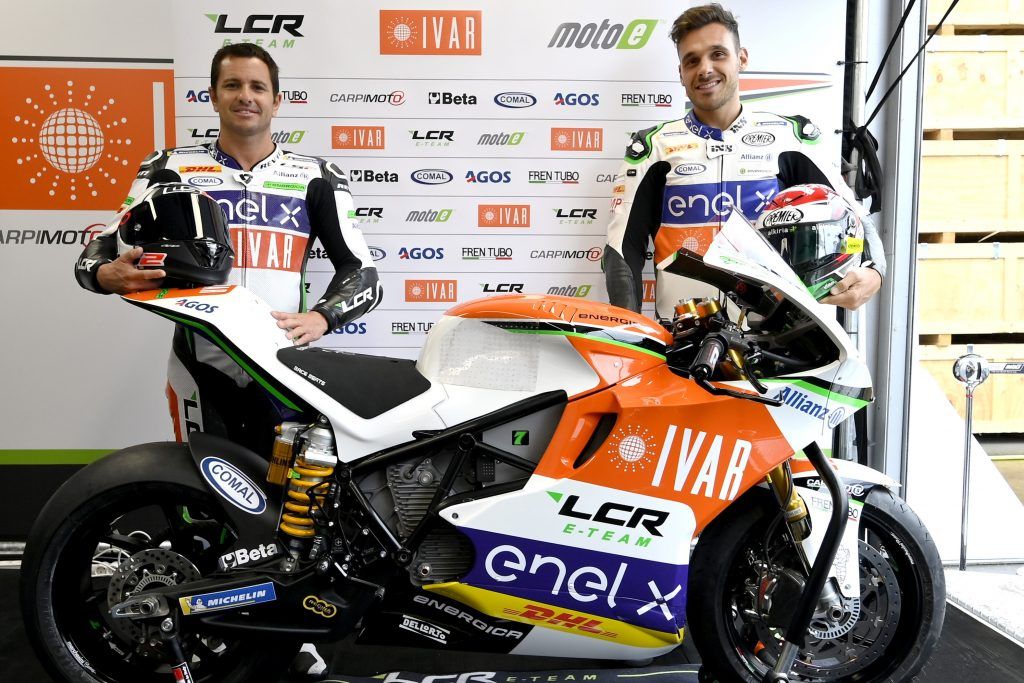 This weekend at the Red Bull Ring in Spielberg, Austria, MotoE will return to the track for the second race of the inaugural FIM Enel MotoE World Cup. Following an exciting first race in Germany, MotoE has attracted the attention of many viewers who wait to see another electrifying race on Sunday.
LCR E-Team rider Niccolo Canepa will aim to complete a strong race in Austria with the goal of achieving a solid top 10 finish after he narrowly missed out on finishing in the top 10 in Germany. Randy de Puniet is now fully recovered from the crash he suffered in pre-season testing and will therefore aim to improve and finish in a strong position in Sunday's race. LCR E-Team and its riders are eager to begin the on-track action tomorrow.
LCR E-Team is also delighted to announce a new partnership with Comal Impianti – www.comalgroup.com – a company focused on renewable energy production, who will be another valuable sponsor for the team.
Lucio Cecchinello:
"We are very proud to welcome Comal Impianti as an additional sponsor to our MotoE project. This confirms that the value of MotoE is attracting companies who strongly believe in the future of sustainability and share our vision to contribute to the growth of alternative mobility."
Alfredo Balletti – COO of Comal Impianti:
"Since 2009, our company has been strongly committed to renewable energy production. By using our several innovative technologies in modern photovoltaic installations, we are significantly optimising the generation of solar energy. We are pleased to partner LCR E-Team to work towards a sustainable future for human mobility, as well as promoting our brand and our technologies."